Female Game Character Creation in Blender
Learn the Complete Workflow of Female Character
Creation using Blender

Instructor Info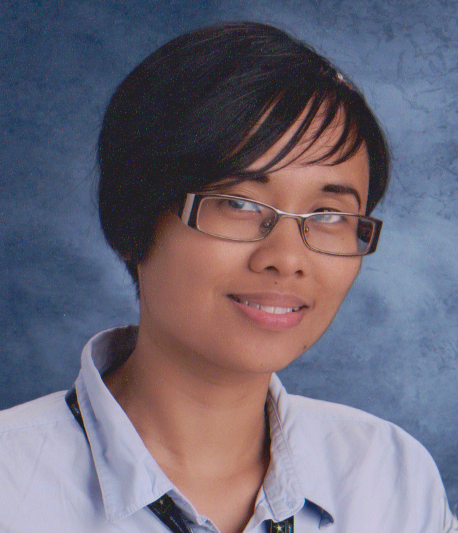 Corazon Bryant always had an artistic bone in her body. When she was only 2 years old, she would make detailed drawings on her mother's wall. Her mother loved the drawings so much, she decided to keep them. With the encouragement of her mother, she continued drawing and she only got better as time went by. When Corazon was in middle and high school, she earned money making portraits for her classmates and even for her teachers. She pursued a college degree in Media Arts & Animation and later worked for architectural and entertainment companies such as Camm Productions, ID DI Design, and PDT International. She also had an opportunity to do some freelance work for Mega Pickle Entertainment. While working as a 3D artist, she had a chance to teach 3D animation classes in an A+ school. This is when she found her true love - which is not only to talk about 3D endlessly but to also inspire greatness in young upcoming artists. Corazon is currently working on a new project called Victory 3D with fellow industry-experienced artists to provide an affordable and effective learning system that will make it easier for students to get a job in the 3D industry.
Course Info
Welcome to Victory3D. My name is Corazon Bryant, professional 3d artist and educator. In this course, I will show you how to create a beautiful female character for games.
Starting with a sphere, we will use Blender's sculpting tools to achieve an accurate female anatomy. I will dive into the important forms you need to know to make your female body believable. I will also show you how to build a sexy dress, shoes, necklace, and other accessories so our character will be ready for a ball. After we have our basic and primary forms down, we will move on to retopologizing. I will show you how to create a topology that is animation-friendly and that will also be perfect for adding high resolution details. After we retopologize, we will create UVs so we can create customize textures later on. We will create sculpting details such as skin folds, wrinkles, and pores. Once we have all of our details down, we will bake everything and create textures for our skin, dress, and accessories. Then on to creating our character's long hair.
For the hair, I will show you how to create particle system and later use them for hair cards. Hair cards are very important part of the game creation process and in this course, you will learn how to professionally optimize hair to meet your poly count and budget needs.
To finalize everything, we will do a realtime render using Eevee and I will show you how to composite your images so that you can have beauty shots you can use to amplify your portfolio.
This course is 100% made in Blender. You won't need any expensive add-ons, everything that you need is within in the software program. You will be able to create a full body character ready for production all using Blender.
Upgrade your skills today, come and join this course at Victory3D.
Victory3D

WHAT IS OUR MISSION
To provide students with affordable and substantial tutorials that are easy to understand and produce results. We believe that industry experience, effective teaching, and student engagement are the key ingredients for providing a high quality learning system.
Frequently Asked Questions
When does the course start and finish?
The course starts now and never ends! It is a completely self-paced online course - you decide when you start and when you finish.
How long do I have access to the course?
We offer monthly and yearly access. You get to choose what is the best option for you depending on your situation. If you think you can watch more than 1 course in the span of 1 month, a monthly access can save you lots of money! If you are going to school or have a day job that keeps you busy, then a yearly access might be a better option.
What if I am unhappy with the course?
We would never want you to be unhappy! If you are unsatisfied with your purchase, contact us in the first 30 days and we will give you a full refund.